COMPREHENSIVE AND AFFORDABLE DRAIN CLEANING IN SOUTH EL MONTE, CA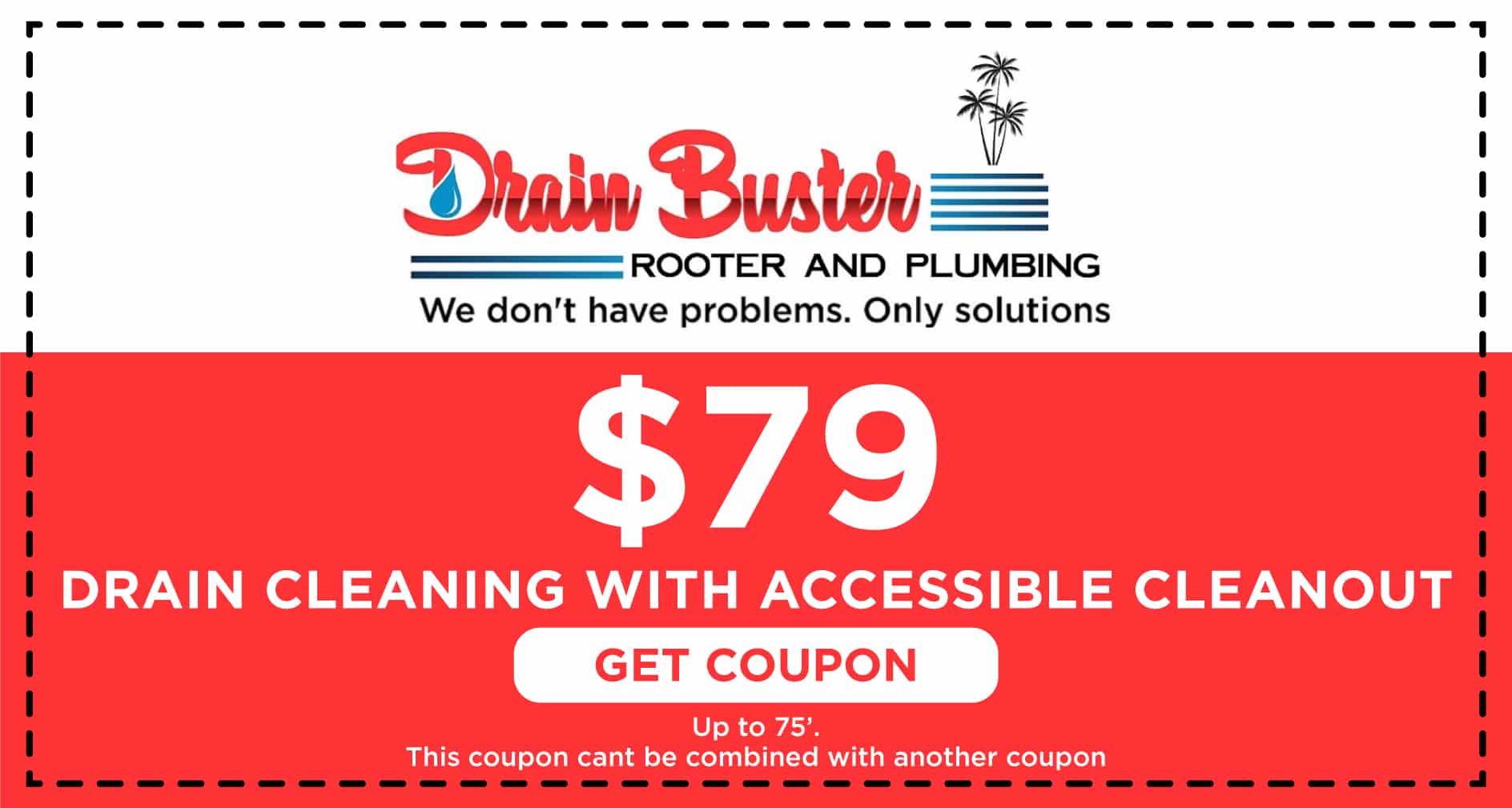 Are you dealing with clogged or blocked pipes? It may sound simple enough, but unclogging a blocked drain is not as clear cut as you may possibly imagine. Clogged drains are often caused by the accumulation of solid materials, such as debris, food particles, fat, grease, sludge and more within pipes. Clogged drains can also be due to tree root infiltrations into the pipes through intersections and joints. If you have clogged drains, contact the expert plumbers at Drain Buster Rooter and Plumbing.
Our team of expert plumbers offer comprehensive and affordable drain cleaning services in South El Monte, CA and the neighboring areas. We possess the expertise and required tools to clean your drains and eliminate any type of clogs. Using our advanced tools and techniques, we can diagnose your drain and remove clogs completely and professionally.
Please check out our generous coupons to save money on your drain cleaning service. Contact our team today at (866) 335-3967!
Fast and Efficient Drain Cleaning Solutions
Count on Drain Buster Rooter and Plumbing for all of your drain cleaning needs. You can rest easy knowing that our expert plumbers will get the job done quickly. Best of all get it done right the first time. We guarantee that we will arrive on time, conduct a detailed inspection and service your drain and sewer pipes accordingly. Our drain cleaning solutions in South El Monte, CA. often include a sewer camera inspection and hydro jetting service. We will remove any accumulated clogs in your drains without digging up your yard or breaking your pipes. We never use harsh chemicals that would harm the environment. You will be left with spotless and clog-free drains.
Signs You Have Drain Issues
Finding fast and effective solutions start with recognizing the tell-tale signs that you have drain issues. Here are the three signs that may show it's time to contact an experienced plumber for drain cleaning.
Bubbling Sounds:

If your pipes and fixtures sound different than normal, it could be an indication of a blockage. For example, if you hear gurgling sounds when you turn on the sink or flush the toilet, there may be a clog in your drain line.

Slow Drains:

If your drain is draining slower than before, it could be an indication of a clog or obstruction in your drain line. It could also be a septic tank not filtering wastewater fast enough. An obstructed sewer line will cause a backup in the drains throughout the house.

Unpleasant odors:

If your drains are emitting bad odors, sewage or waste may have buildup in the pipes. Contact our trusted drain cleaning specialists to examine the issue and provide a reliable solution.
Blocked or clogged drains can cause a headache. Nonetheless, cleaning your drains using DIY methods can be tiring and time-consuming. Besides, there's a chance you may end up damaging your drain pipes. Save yourself the stress and hire our expert plumbers for your drain cleaning in South El Monte, CA. Give us a call at (866) 335-3967 to schedule an appointment today.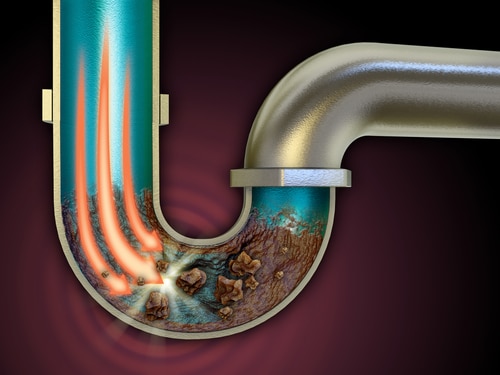 why we chose Drain Buster Rooter and Plumbing?

24 hrs emergency sewer & drain response

On Time & Guaranteed Service

Cost Effective Decisions

Quick & Precise Services
Our Customers Simply Loves Us
Just a phone call away, so don't delay!
Called them up from learning that a neighbor used them in the past for some plumbing work . My neighbor spoke highly of them and now I know why! Needed my sewer main to be replaced, Jose came out gave me a free estimate. Very nice guy he was , however just to be sure I had to get another quote cause I've been burned in the past. Drain buster Rooter and plumbing's quote came in $2500 less. Do yourself a favor and use these guys! Don't waste your time looking elsewhere! 5stars for drain buster rooter and plumbing !
I had a sewer line stoppage called a company they were ripping me off fired them and found drain busters they came out replaced my sewer line f or a very good price very professional thanks guys
Drain buster saved my day today, I had a sewer problem that other companies quoted me to repair for thousands of dollars but thank GOD I found this honest plumbers and addressed the problem for a fraction of the price, thank you thank you Drain buster I will always recommend you, you're my plumbers for life
Best service ever!! I'm very pleased with the work, service, professionalism I mean everything. They don't cut corners, if they have to go the extra mile they will, They are very professional, knowledgeable doing lining, he described all the steps he was going to take to repair my sewer, I definitely recommend this company, they will give you the best price without sacrifice the quality of the material or work. I'm glad I call them, now I have plumbers for life
We were so impressed with Jerry and his crew at Drain Busters! We had a portion of our main line replaced, and a liner installed. Jerry explained everything to us, showed us samples, was polite, professional, on time, and even came out to clear our line on a stressful Friday night before our project began. Jerry and his team left everything in perfect condition after the project. Drain Busters is a top notch company, and we are forever grateful to them.