Experienced and Professional Plumbers in Rialto, CA
Don't settle for a subpar plumbing service when you can work with the best. Call (866) 335-3967 to speak with the professional plumbing specialists at Drain Buster Rooter and Plumbing today. Our commitment to quality extends to our prices, too. Just take a look at our coupons page to see how you can save on our services.
If you're looking for experienced and affordable plumbers in Rialto, CA you can rely on us to keep your home safe in the event of a plumbing issue or emergency. Choose the pros at Drain Buster Rooter and Plumber. Our focus at Drain Buster Rooter and Plumbing isn't just on providing excellent customer service and personalized plumbing solutions; it's also on staying current on plumbing technology, tools, and incentives as well as rebates so we can provide the best advice and service.
Whether you need to install new plumbing fixtures for your kitchen remodeling project, you have a hidden water leak, or you're experiencing a serious plumbing emergency. We're always happy to help; our plumbers provide a quick service and a can-do attitude. Discover the kind of service that keeps our customers recommending us to their friends and families by calling us at
(866) 335-3967
.
We Care About the Comfort and Well-Being of Our Customers.
We believe that our emphasis on customer service and personalized, high-quality service distinguishes us from other plumbing companies in Rialto, CA and beyond. Our goal is to build long-term relationships with our customers so they know they can always call us if they have a plumbing problem or emergency. Our customers can always count on us to be there ready to work. This means that Drain Buster Rooter and Plumbing is always ready to help you feel calm and worry-free again. No matter what kind of plumbing problem you're having, whether they range from a small leak to a problem with your boiler, they can even help you find and fix a broken gas line. Find out more about our services and our dedication to outstanding customer service by picking up the phone to speak to a representative – we're waiting to hear from you!
Our Plumbing Services in Rialto, CA
Drain Buster Rooter and Plumbing provides both businesses and homes with a full range of plumbing services, including but not limited to:
24-hour emergency plumbing
Tankless Water Heater Installation and Repair
Water Heater Repair and Replacement
Drain Cleaning
Whole House Repiping
Water Treatment System
Water Leak Detection
Pipelining (Trenchless Technology)
Pipe Bursting (Trenchless Technology)
Hydro Jetting
Sewer Camera Inspection
Plumbing Fixture Repair and Installation
Sewer Line Repair & Replacement
Water Line Repair & Replacement
Residential Plumbing
Commercial Plumbing
Gas Line Repair and Replacement
Make us your first choice when it comes to quality plumbing solutions you can trust! Work with the best plumbers in Rialto, CA for a hassle-free experience. Free estimates are available. Give us a call now at
(866) 335-3967
to schedule your next plumbing service.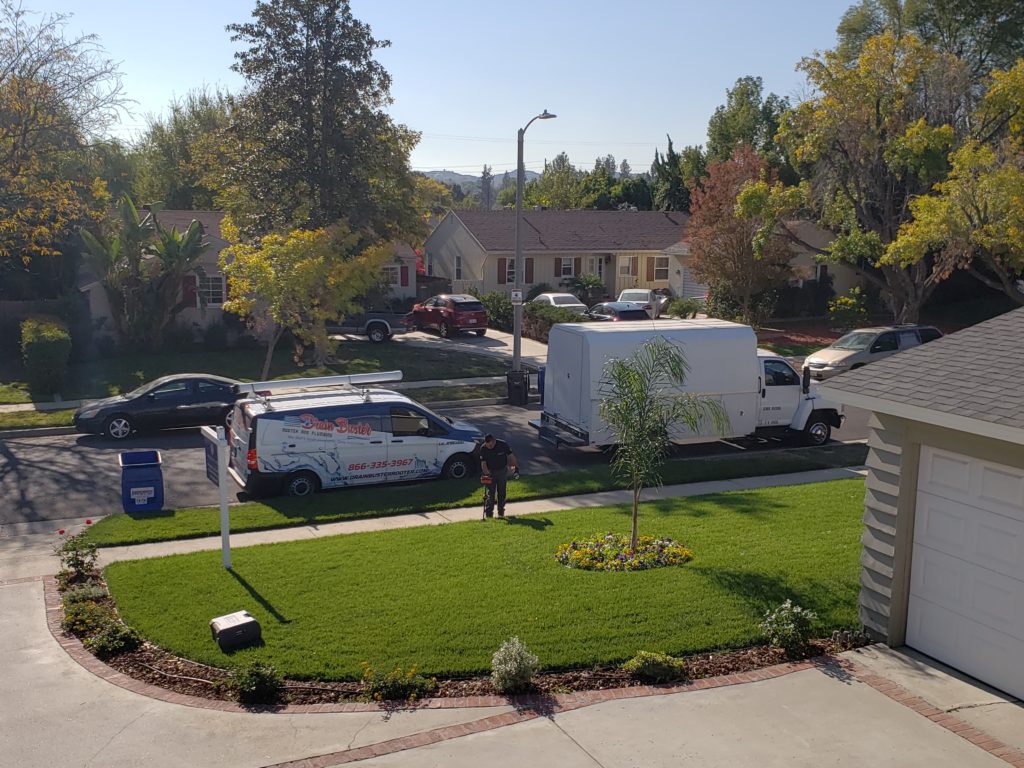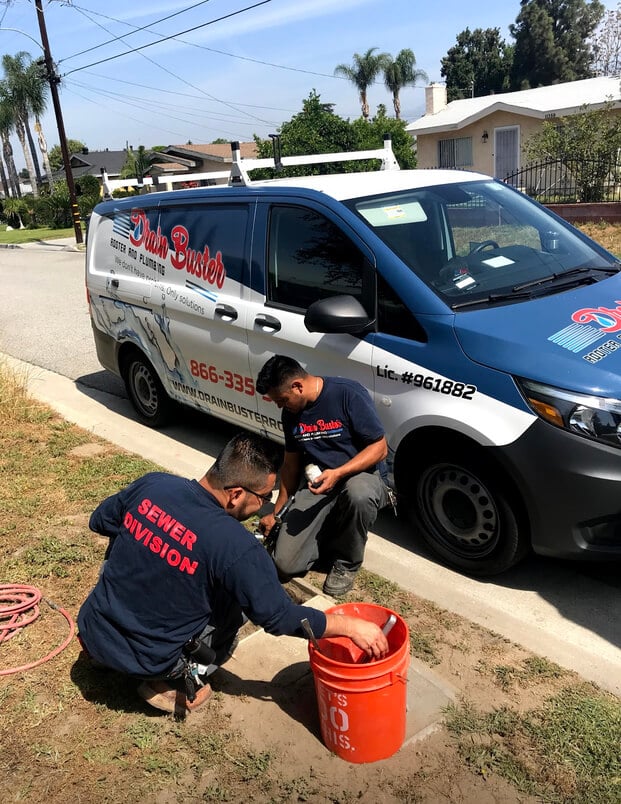 why we chose Drain Buster Rooter and Plumbing?

24 hrs emergency sewer & drain response

On Time & Guaranteed Service

Cost Effective Decisions

Quick & Precise Services
Our Customers Simply Loves Us
Just a phone call away, so don't delay!
Called them up from learning that a neighbor used them in the past for some plumbing work . My neighbor spoke highly of them and now I know why! Needed my sewer main to be replaced, Jose came out gave me a free estimate. Very nice guy he was , however just to be sure I had to get another quote cause I've been burned in the past. Drain buster Rooter and plumbing's quote came in $2500 less. Do yourself a favor and use these guys! Don't waste your time looking elsewhere! 5stars for drain buster rooter and plumbing !
I had a sewer line stoppage called a company they were ripping me off fired them and found drain busters they came out replaced my sewer line f or a very good price very professional thanks guys
Drain buster saved my day today, I had a sewer problem that other companies quoted me to repair for thousands of dollars but thank GOD I found this honest plumbers and addressed the problem for a fraction of the price, thank you thank you Drain buster I will always recommend you, you're my plumbers for life
Best service ever!! I'm very pleased with the work, service, professionalism I mean everything. They don't cut corners, if they have to go the extra mile they will, They are very professional, knowledgeable doing lining, he described all the steps he was going to take to repair my sewer, I definitely recommend this company, they will give you the best price without sacrifice the quality of the material or work. I'm glad I call them, now I have plumbers for life
We were so impressed with Jerry and his crew at Drain Busters! We had a portion of our main line replaced, and a liner installed. Jerry explained everything to us, showed us samples, was polite, professional, on time, and even came out to clear our line on a stressful Friday night before our project began. Jerry and his team left everything in perfect condition after the project. Drain Busters is a top notch company, and we are forever grateful to them.