FAST AND ACCURATE SEWER CAMERA INSPECTION SERVICES IN SOUTH EL MONTE, CA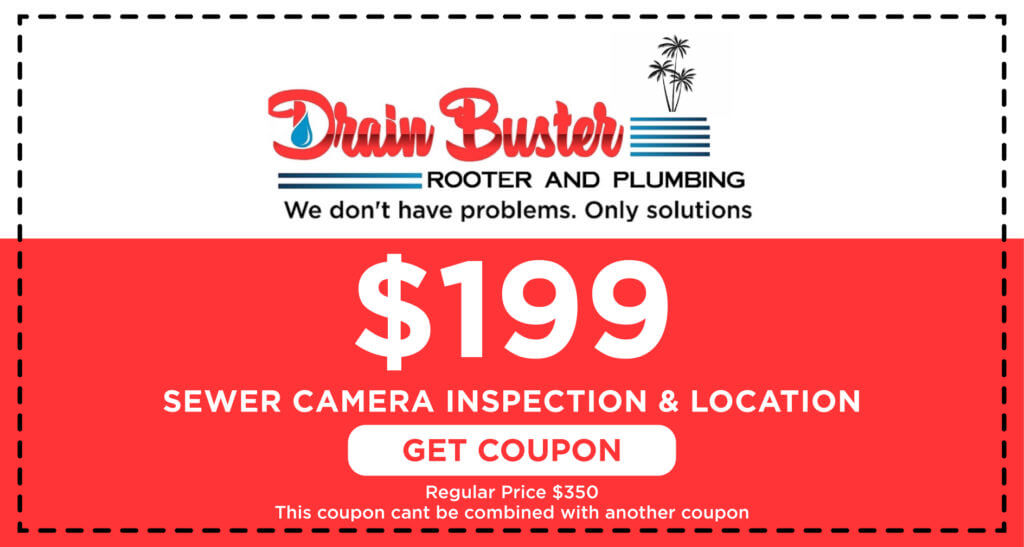 Sewer backups make a mess and can quickly cause water damage to your home or business. If you have a drain or sewer backup, chances are it is not the first and it won't be the last. Frequent backups usually point to sewer damage. At Drain Buster Rooter and Plumbing, we provide first-class sewer camera inspection services in South El Monte, CA, and the neighboring areas. Our trusted expert plumbers have the right tools to detect whether you have minor or major, plumbing or sewer issues and then provide an adequate solution.
We Are Your Trusted Sewer Camera Inspection Experts
Your sewer line is vulnerable to damage due to blockages, old age, corrosion, construction projects, and harsh weather conditions. No matter the problem, our team will identify the source of the damage and provide quality sewer line repairs and replacement services. After serving clients in South El Monte, CA, for over 20 years, we've become familiar with local water pipes, sewer lines and drains. With our experience and knowledge, we can detect plumbing issues fast and accurately using the most innovative technologies and sophisticated techniques. When it comes to inspecting plumbing and sewer lines, we are the contractor to trust. 
Contact us at (866) 335-3967 get started today!
Our Sewer Camera Inspection Process
At Drain Buster Rooter and Plumbing, we use high tech sewer inspection cameras to get a crystal clear view of the inside of your sewer line, drains, and water pipes. Our sewer camera inspections are non-destructive. We can accurately detect both major and minor faults with your sewer lines without any excavation.
During our sewer inspection, our plumber will attach a waterproof, high-resolution camera to a flexible rod. The plumber then carefully guides the camera into your sewer line or pipes. The inspection camera captures images and  displays them on a screen, tablet, laptop, or monitor. This enables the plumber to have a clearer picture of the cause and the extent of the blockages, breaks, leaks, or rust in your sewer line.
Benefits of a Professional Sewer Camera Inspection in South El Monte, CA
Leak Detection: Plumbing leaks can be costly and result in long-term property damage if left unattended. A sewer camera inspection allows our expert plumbers to find the exact location of any leaks in your pipeline quickly and accurately, without any guesswork. 
Determine the Condition of Your Plumbing System: If you've been having issues, such as low water pressure or slow drains, we can do a sewer camera inspection to diagnose the cause of these issues. This can help us find clogs, cracks, and other issues that could be hiding inside your pipes.
No Digging is Required: Sewer camera inspections are far less invasive than traditional digging. We will minimize the time and energy spent on unnecessary digging around your property.
If you have any reasons to suspect problems with your sewer lines, contact our expert plumbers immediately. We can help you identify the cause of your sewer line issues and ensure they are fixed quickly and efficiently. Give us a call at (866) 335-3967 to schedule your sewer camera inspection today.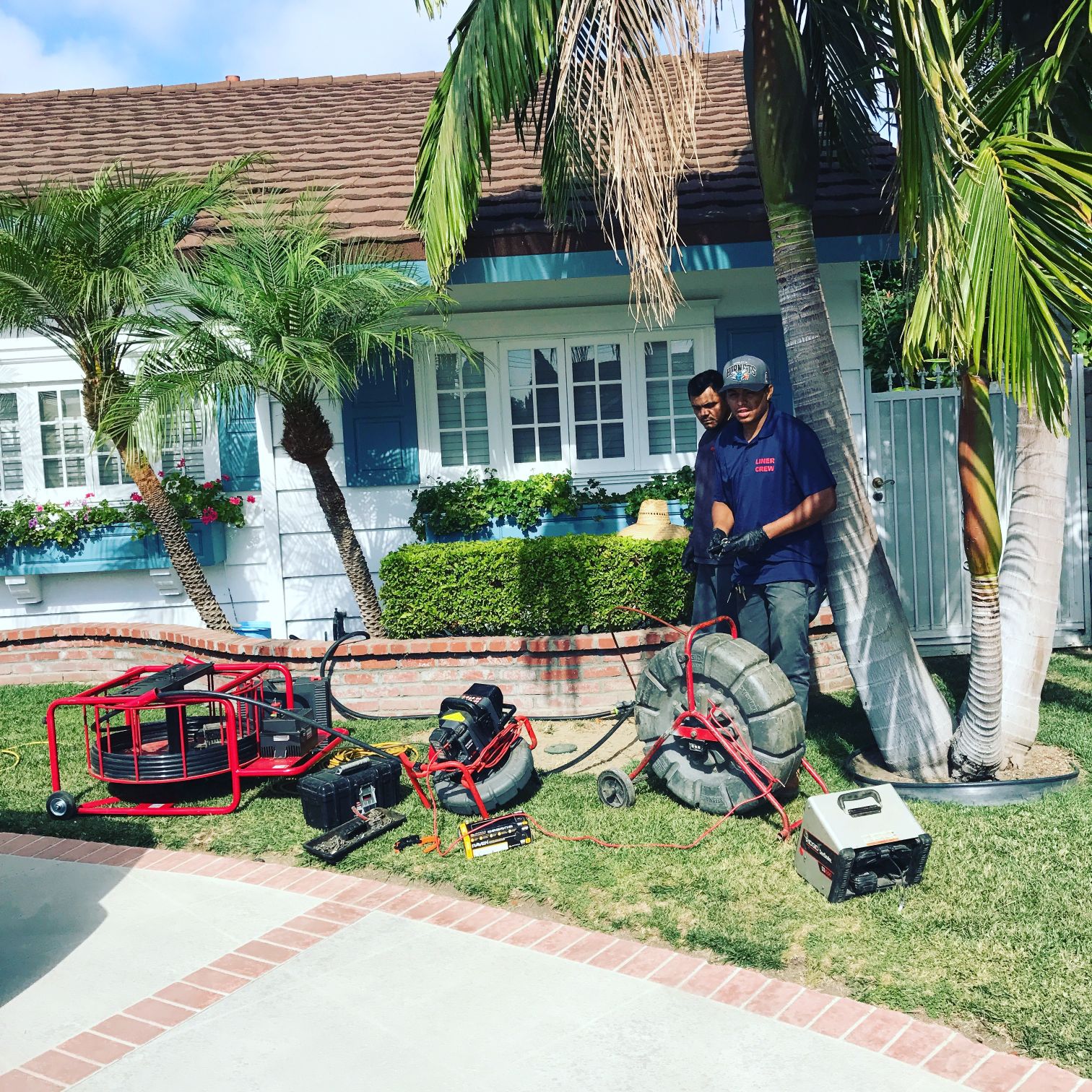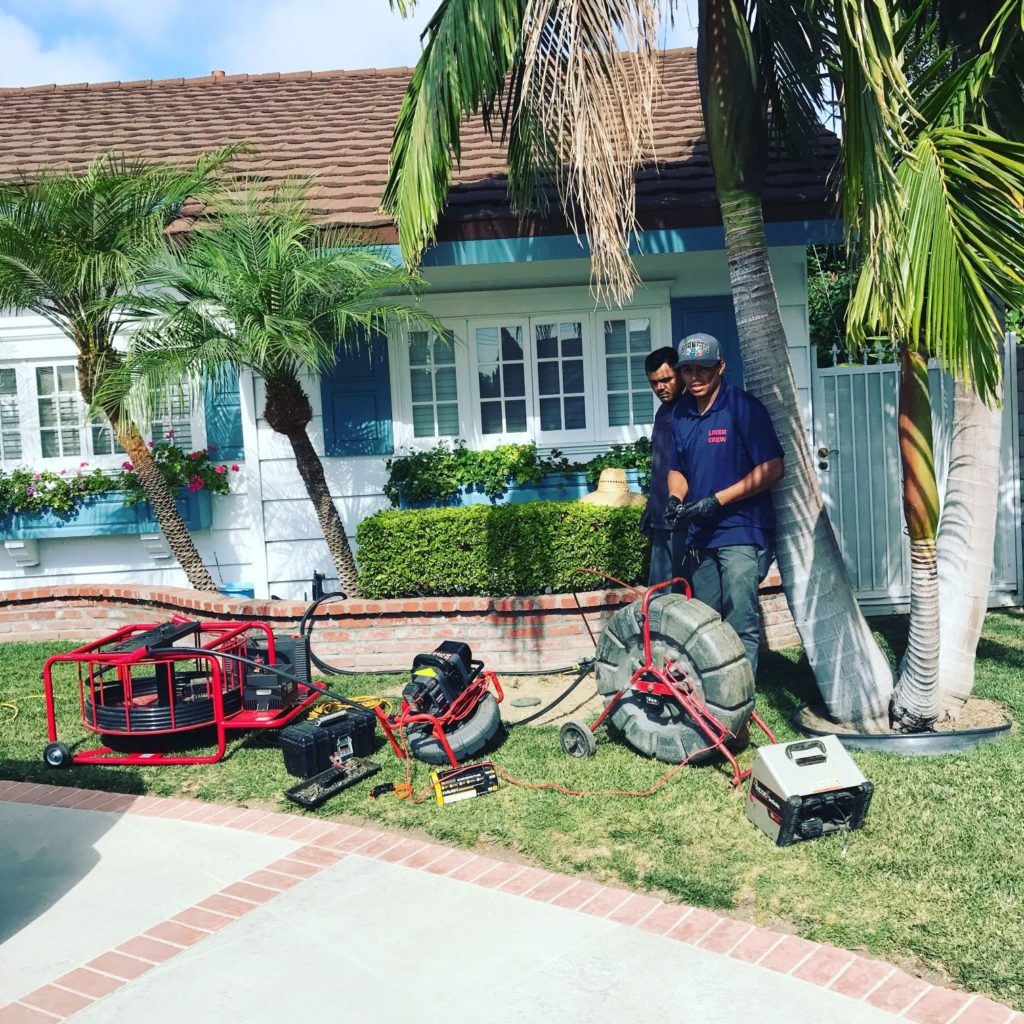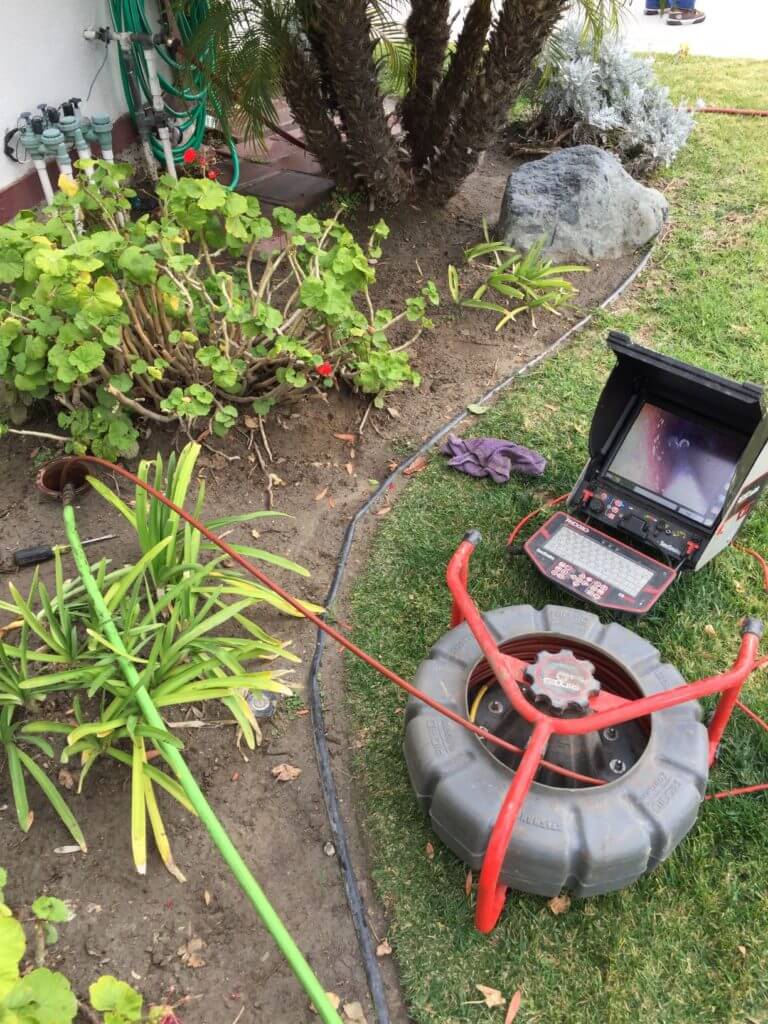 why we chose Drain Buster Rooter and Plumbing?

24 hrs emergency sewer & drain response

On Time & Guaranteed Service

Cost Effective Decisions

Quick & Precise Services
Our Customers Simply Loves Us
Just a phone call away, so don't delay!
Called them up from learning that a neighbor used them in the past for some plumbing work . My neighbor spoke highly of them and now I know why! Needed my sewer main to be replaced, Jose came out gave me a free estimate. Very nice guy he was , however just to be sure I had to get another quote cause I've been burned in the past. Drain buster Rooter and plumbing's quote came in $2500 less. Do yourself a favor and use these guys! Don't waste your time looking elsewhere! 5stars for drain buster rooter and plumbing !
I had a sewer line stoppage called a company they were ripping me off fired them and found drain busters they came out replaced my sewer line f or a very good price very professional thanks guys
Drain buster saved my day today, I had a sewer problem that other companies quoted me to repair for thousands of dollars but thank GOD I found this honest plumbers and addressed the problem for a fraction of the price, thank you thank you Drain buster I will always recommend you, you're my plumbers for life
Best service ever!! I'm very pleased with the work, service, professionalism I mean everything. They don't cut corners, if they have to go the extra mile they will, They are very professional, knowledgeable doing lining, he described all the steps he was going to take to repair my sewer, I definitely recommend this company, they will give you the best price without sacrifice the quality of the material or work. I'm glad I call them, now I have plumbers for life
We were so impressed with Jerry and his crew at Drain Busters! We had a portion of our main line replaced, and a liner installed. Jerry explained everything to us, showed us samples, was polite, professional, on time, and even came out to clear our line on a stressful Friday night before our project began. Jerry and his team left everything in perfect condition after the project. Drain Busters is a top notch company, and we are forever grateful to them.