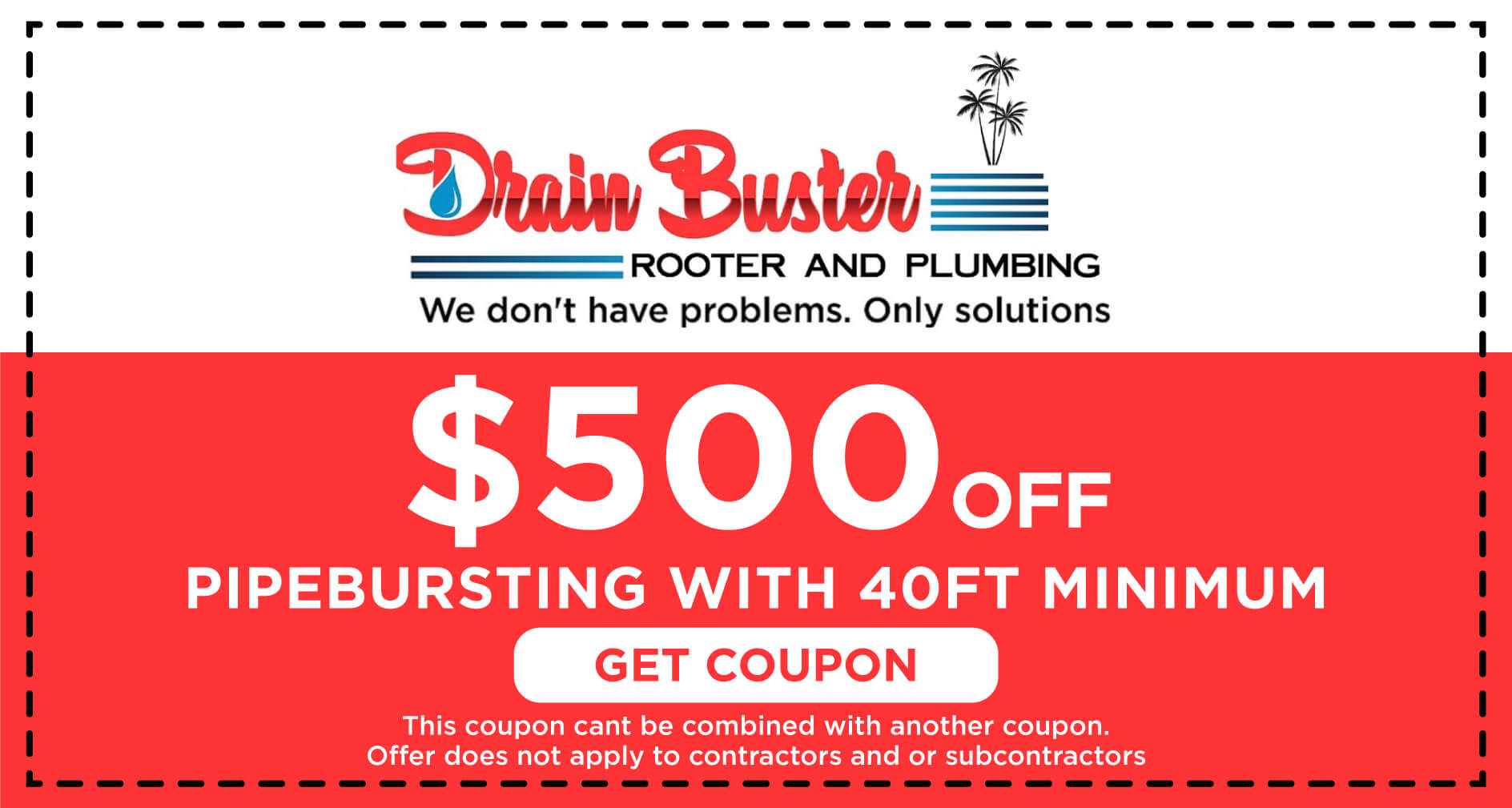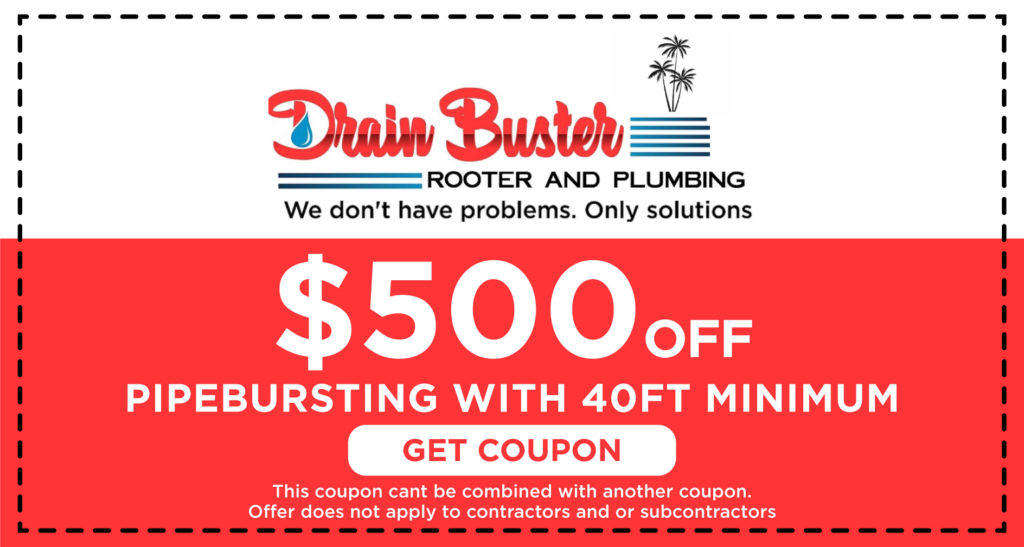 AFFORDABLE AND PROFESSIONAL PIPE BURSTING SOLUTIONS IN SOUTH EL MONTE, CA
Having your property dug up for a major sewer repair or replacement, is not likely at the top of your wish list. At Drain Buster Rooter and Plumbing, we get it. That's why we offer non-destructive trenchless technology for major plumbing repairs. When sewer lines are beyond repair or rehabilitation, replacement is the next option. Our team can perform a sewer camera inspection to determine if pipe bursting is right for your home or business. We provide multiple trenchless repair options so that you can make an informed decision.
We Are the Leading Pipe Bursting Specialists in South El Monte, CA
Drain Buster Rooter and Plumbing has been providing underground piping repair and replacement services since 2004. We use cutting-edge trenchless technologies like pipe bursting. We ensure you receive a timely and economical outcome, with minimal damage to your property. We're a local family-owned business with a good reputation. All our plumbers and technicians are fully trained, insured, and licensed, so you can rest assured the job will be done right the first time. Through our efficient, affordable, and comprehensive pipe bursting solutions, we've become South El Monte's leading pipe bursting experts.
What Is Pipe Bursting and How Does It Work?
Pipe bursting is a modern pipe replacement technique which eliminates the need for invasive trenches and heavy machinery on your property. It is commonly used for sewer lines but is also often employed for water and natural gas pipes. Unlike pipelining where a new pipe is inserted within the old one, pipe bursting involves breaking up the old pipe and replacing it with a new one.
The first step utilizes a drilling head that is used to break apart the surrounding material and displace it into the surrounding soil. Then, a new, seamless HPDE pipe is pulled through your sewer pipe and into place. 
Benefits of Professional Pipe Bursting Services in South El Monte, CA
Cost-Effective:

No costly excavation is involved. You can save thousands of dollars by not having to restore your yard or driveway.

Minimal Digging:

Only two small access points are required to insert the bursting head and the new pipe.

Fast Replacement:

The job can be performed in one day. However, this depends on the length of the sewer line. 

Long-Lasting:

The HPDE pipes we use are much more flexible than the standard pipes used in other repair projects. The joints and seams of HPDE pipes cannot break or crack easily and are guaranteed to last a lifetime.
Need Reliable and Affordable Pipe Bursting Services? We Can Help!
Drain Buster Rooter and Plumbing has been a trusted name in the plumbing business for over 15 years. Our family-owned and operated company is dedicated to superior quality and keeps pace with modern technology. We only recruit certified and experienced plumbers. We focus on your needs and offer a range of options to meet your specific requirements and budget.  Give us a call at (866)335- 3967 to schedule an appointment today.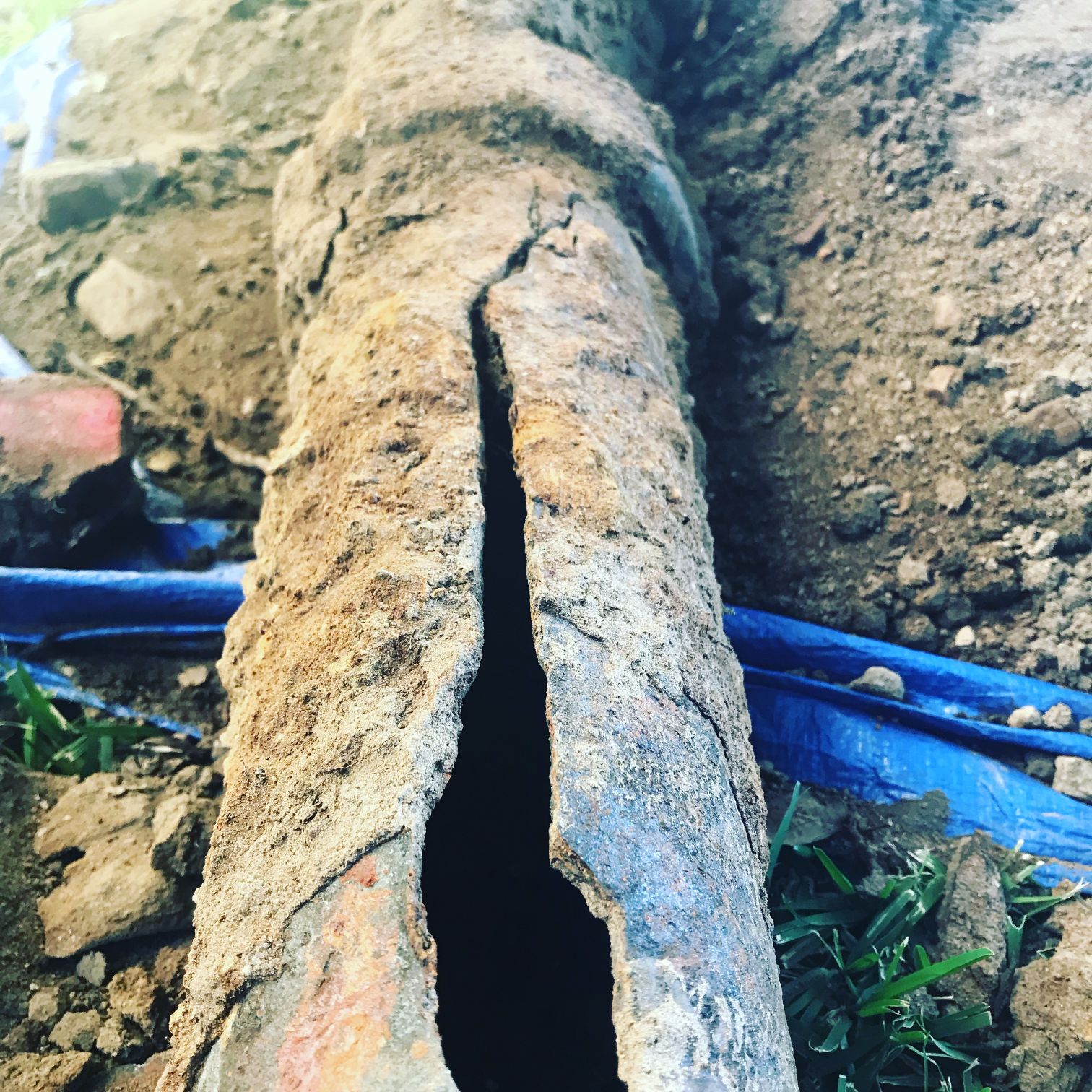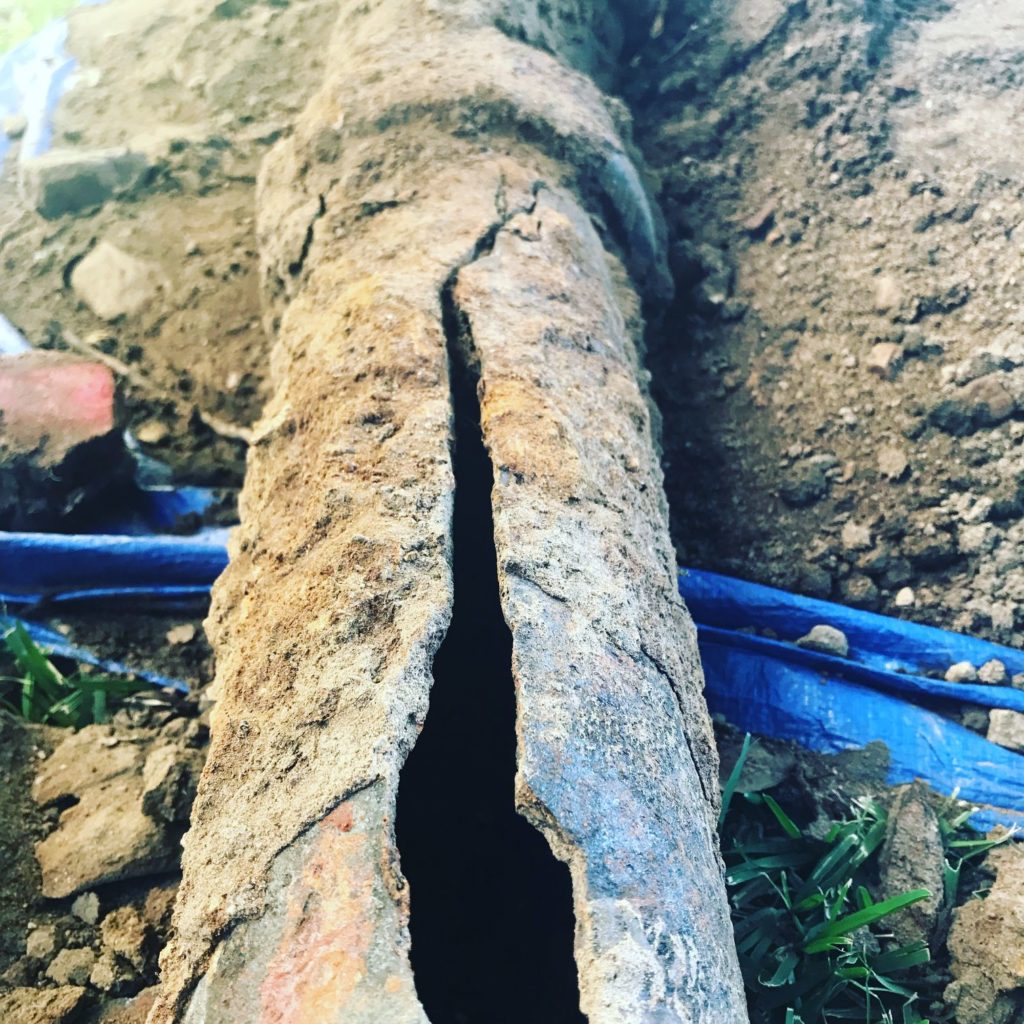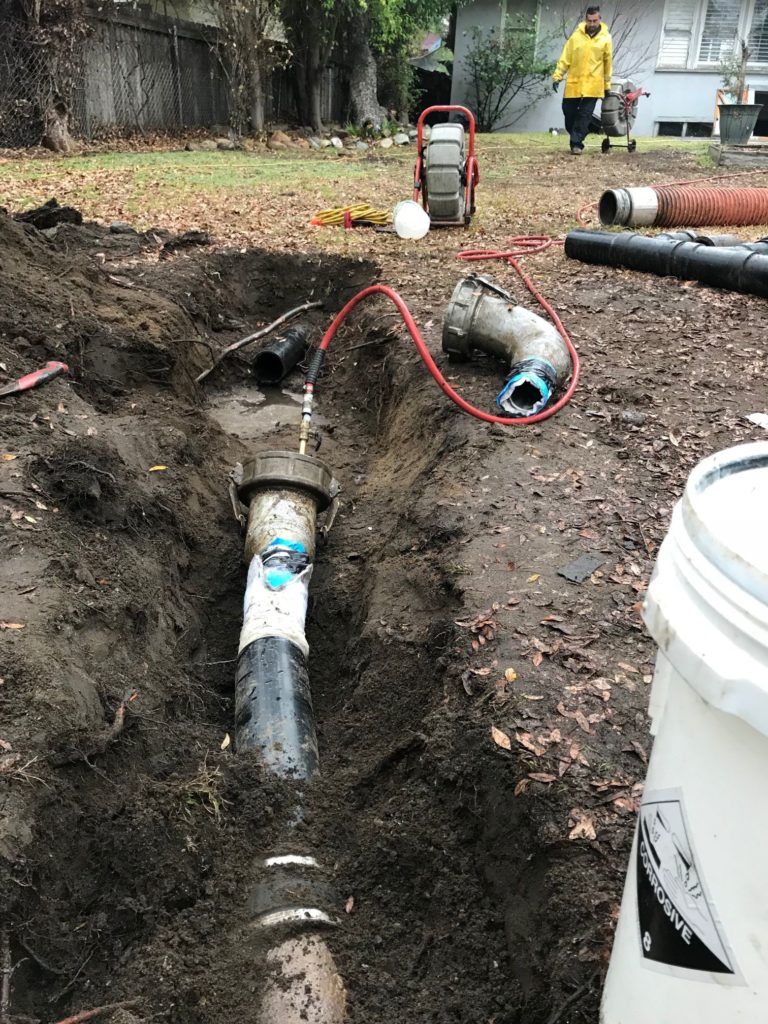 why we chose Drain Buster Rooter and Plumbing?

24 hrs emergency sewer & drain response

On Time & Guaranteed Service

Cost Effective Decisions

Quick & Precise Services
Our Customers Simply Loves Us
Just a phone call away, so don't delay!
Called them up from learning that a neighbor used them in the past for some plumbing work . My neighbor spoke highly of them and now I know why! Needed my sewer main to be replaced, Jose came out gave me a free estimate. Very nice guy he was , however just to be sure I had to get another quote cause I've been burned in the past. Drain buster Rooter and plumbing's quote came in $2500 less. Do yourself a favor and use these guys! Don't waste your time looking elsewhere! 5stars for drain buster rooter and plumbing !
I had a sewer line stoppage called a company they were ripping me off fired them and found drain busters they came out replaced my sewer line f or a very good price very professional thanks guys
Drain buster saved my day today, I had a sewer problem that other companies quoted me to repair for thousands of dollars but thank GOD I found this honest plumbers and addressed the problem for a fraction of the price, thank you thank you Drain buster I will always recommend you, you're my plumbers for life
Best service ever!! I'm very pleased with the work, service, professionalism I mean everything. They don't cut corners, if they have to go the extra mile they will, They are very professional, knowledgeable doing lining, he described all the steps he was going to take to repair my sewer, I definitely recommend this company, they will give you the best price without sacrifice the quality of the material or work. I'm glad I call them, now I have plumbers for life
We were so impressed with Jerry and his crew at Drain Busters! We had a portion of our main line replaced, and a liner installed. Jerry explained everything to us, showed us samples, was polite, professional, on time, and even came out to clear our line on a stressful Friday night before our project began. Jerry and his team left everything in perfect condition after the project. Drain Busters is a top notch company, and we are forever grateful to them.